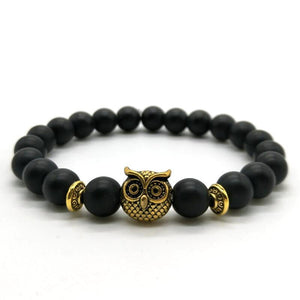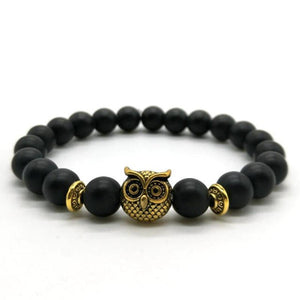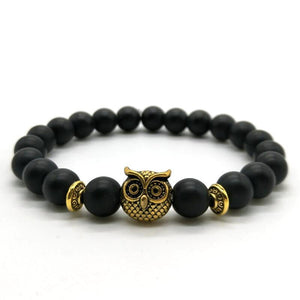 Volcanic Owl Silver or Gold and Lava Stone Bead Bracelet
Volcanic Owl Silver and Lava Stone Bead Bracelet

Our owl charm beaded bracelet is the favorite of Wise ones!
Owls represent wisdom!
The volcanic lava beads used in this bracelet balance energies and balance chakras.
You can also add a drop of essential oil to one of the beads and use as a diffuser.
So go ahead and wear one of these to reap the benefits.