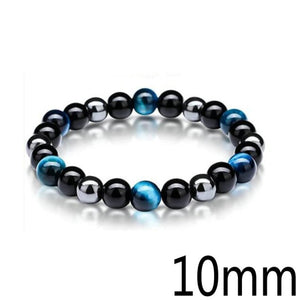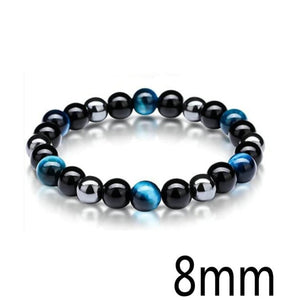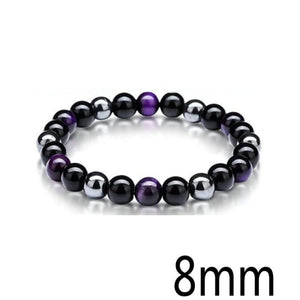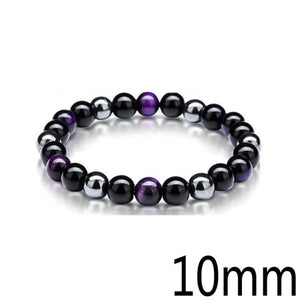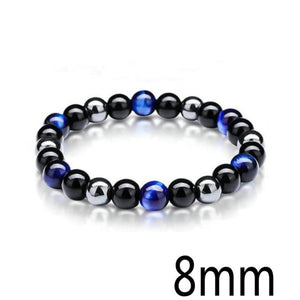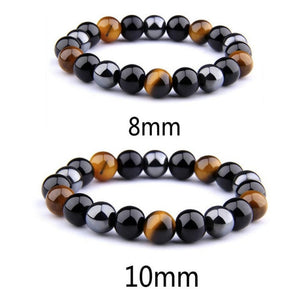 Black Obsidian and Tiger Eye Stone Bracelet
Black Obsidian and Tiger Eye Stone Bracelet
75% of Customers Buy 2 or More
Experience the Powerful Energy of Obsidian and Tiger Eye with Our Bracelet!
Our Obsidian and Tiger Eye Stone Bracelet is the perfect combination of natural beauty and positive energy. The beautiful and intricate design of this bracelet showcases the raw and natural beauty of the stones while providing an infusion of positive energy to the wearer.
Obsidian is a powerful stone that's known for its ability to cleanse negative energy and promote spiritual growth. It helps to release negative emotions and bring balance to the body, mind, and spirit. Tiger Eye is another powerful stone that's known for its ability to provide courage, strength, and focus. It helps to increase confidence, reduce anxiety, and enhance decision-making skills.
Together, these stones create a powerful energy that's perfect for anyone seeking a deeper connection to themselves and the world around them. The beautiful design of the bracelet makes it the perfect accessory for any occasion, whether you're dressing up for a special event or keeping it casual on a daily basis.
Order now and experience the powerful energy of Obsidian and Tiger Eye with our bracelet!