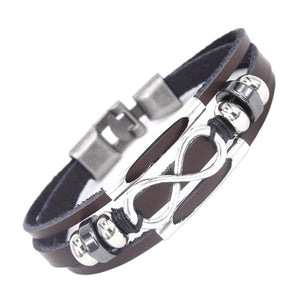 Hand Made Leather Bracelet
94% of Customers Buy 2 or More
Our handmade leather bracelet is a stunning accessory that's perfect for anyone looking to add a touch of rustic charm to their wardrobe. Crafted by skilled artisans using high-quality materials, this bracelet is both beautiful and durable, ensuring it will last for years to come.
The leather used in this bracelet is soft and supple, providing a comfortable fit on the wrist. It's also adjustable to fit a wide range of wrist sizes, making it a great option for both men and women.
The design of this bracelet is simple yet elegant, with a classic leather band and a single decorative element such as a metal clasp or a small charm. This minimalist approach allows the beauty of the leather to shine through, making it the perfect accessory for both casual and dressy occasions.
Order now and experience the timeless beauty of our handmade leather bracelet!